Hardscaping can include almost any type of decorative or practical structure in a landscape, from driveways to fences to benches. Hardscapes are a critical part of landscape design, providing definition and a sense of organization to the natural areas and features. Hardscape elements can also define the use of a space, such as with a driveway, or it can lead visitors through different zones of softscaping, as with a gravel path that winds through a grassy area and into a secluded garden. There are so many ways to use hardscape elements to enhance your property: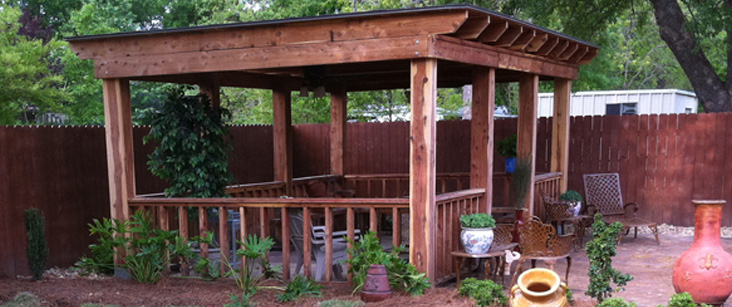 Pergolas define an outdoor space without limiting it. Let NorthPro enhance your garden with a customized pergola. When landscaped with growing vines and plants, the pergola will offer color, shade and beauty to your lawn.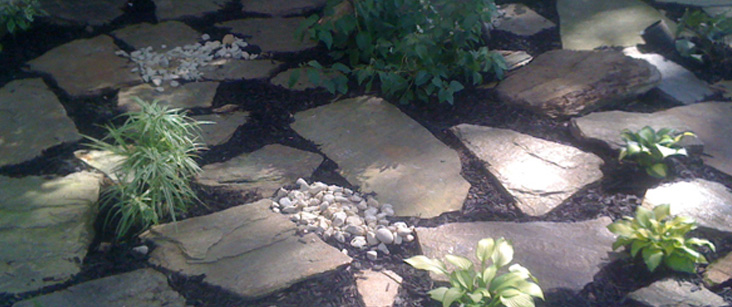 Rock beds are striking features to any landscape because of their color and texture. North Pro uses rock beds to add dimension and focal points to a yard or landscaped area. Rock beds are a beneficial addition because they can be designed to channel water and aid in drainage.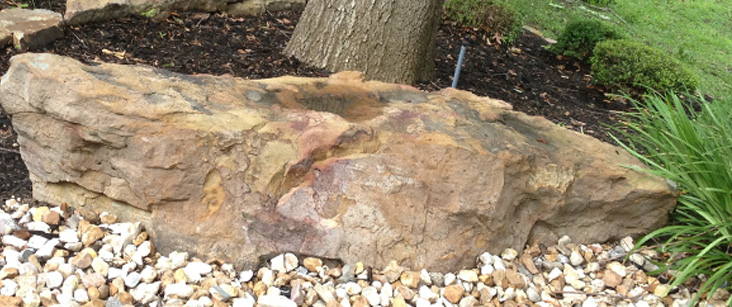 The use of large accent rocks as yard decorations and in flowerbeds has become increasingly popular. Accent rocks provide an attractive accent to yards and can be used to add color and texture.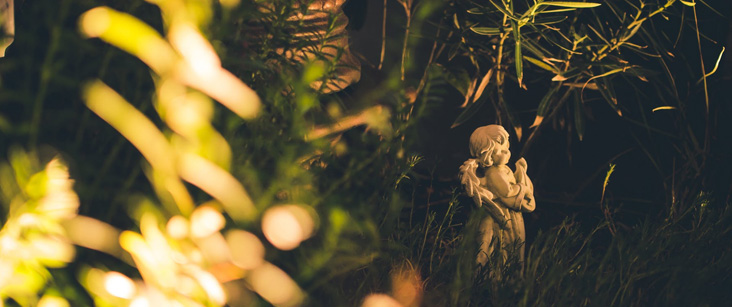 Use outdoor lighting to create a mood, highlight walkways, and provide safety from intruders. NorthPro incorporates various types of outdoor lighting into a landscaping plan.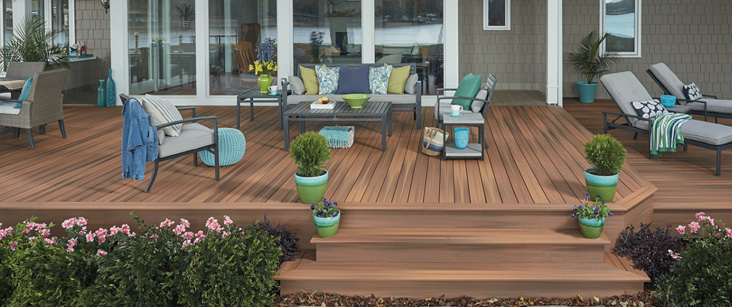 Outdoor kitchen & Seating areas
Benefit from the year-round mild Louisiana weather by enjoying more of the outdoors with an outdoor kitchen. Outdoor kitchens increase living space and add to the value of your home. Let NorthPro build an environment that will draw you outside andkeep you there - spending time with family and friends.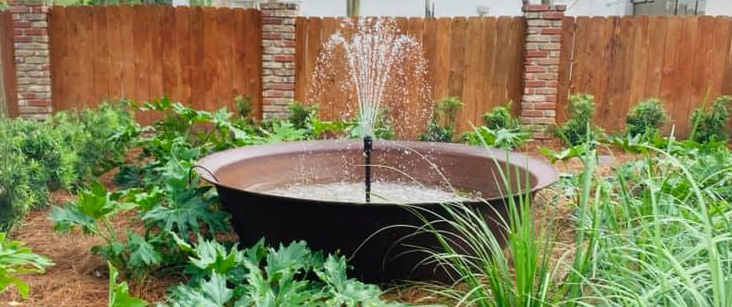 Water adds a tranquil element to any area. NorthPro incorporates water features such as ponds, fountains, and waterfalls into any landscape so that it looks as if it were always there. If your project calls for a custom design/build element or a refreshing container installation, NorthPro will pull it all together for your relaxing backyardspace.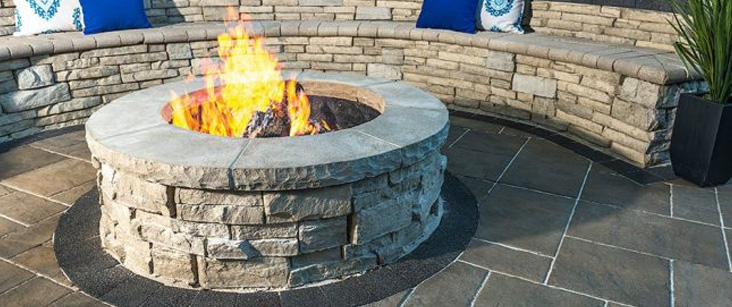 Fire pits are a great place to cook, get warm, and spend time with your family. Let NorthPro incorporate a fire pit into your outdoor space.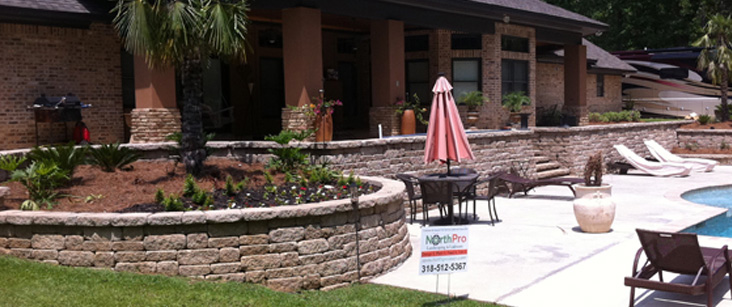 Use a retaining wall to maintain your yard's integrity or add height and dimension with multiple levels of flowerbeds. NorthPro works with stone, timber, or concrete.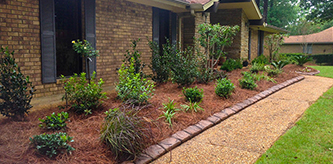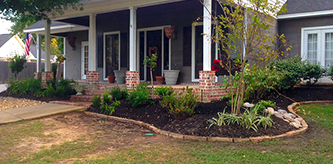 NorthPro Landscaping and Lawncare is a certified, licensed (LH3747), insured, award winning company. Our team of skilled workers has many trucks, trailers, and lawn care equipment at their disposal. The NorthPro staff consists of 30+ skilled workers and has a full-time office staff ready to serve our more than 200 customers in the Monroe/West Monroe area.