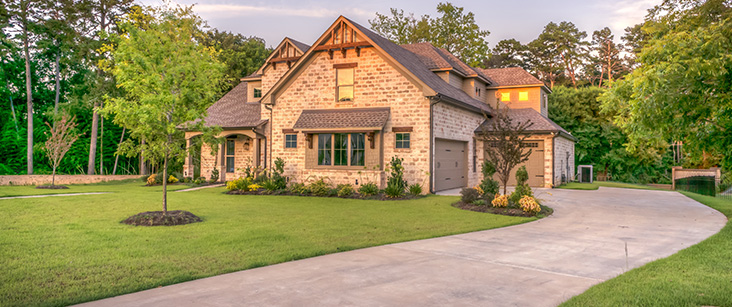 Maintaining a beautiful yard is easy when you call NorthPro! Our standard lawn mowing services keep your weekends free and your yard looking its best.  Standard lawn mowing visits include:
Uniform grass cutting
Trimming around fences and trees
Detailed edging
Blowing of debris
NorthPro maintains all of our equipment, including sharp mower blades for efficient lawn care. Dull blades have a tendency to rip grass instead of cutting cleanly, leaving grass susceptible to drought, weeds, and disease.
Mowing service in Monroe, West Monroe, and all of Northeast Louisiana
7 day, 10 day, and 14 day mowing schedules
Yearly and monthly contracts
Business and residential services
If you like to mow your own yard but don't have time to do additional yard work needed to keep your yard looking its best, ask about NorthPro's monthly detail service. We cover the areas of your yard the mower doesn't touch. A monthly detail from NorthPro can cover anything your yard requires. Suggested services include:
Hedge trimming
Pull weeds in beds
Edge walkways
Apply fresh dirt
Install bedding plants
Lay pine straw and mulch
(above services included with monthly contracts)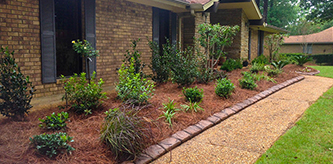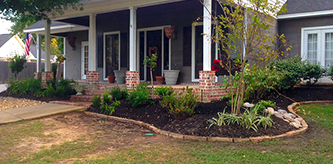 One-Time Clean Up
Have a yard that needs some TLC?
If you've moved to a new home or have just neglected your yard for some time, we do a spectacular one-time yard clean up service. NorthPro can give you a jumpstart on your yard and provide the extra hands needed to get your lawn and flowerbeds ready for new plants. Ask about our landscaping services if you'd like to add flowerbeds or additional plants.

NorthPro Landscaping and Lawncare is a certified, licensed (LH3747), insured, award winning company. Our team of skilled workers has many trucks, trailers, and lawn care equipment at their disposal. The NorthPro staff consists of 30+ skilled workers and has a full-time office staff ready to serve our more than 200 customers in the Monroe/West Monroe area.